Transportation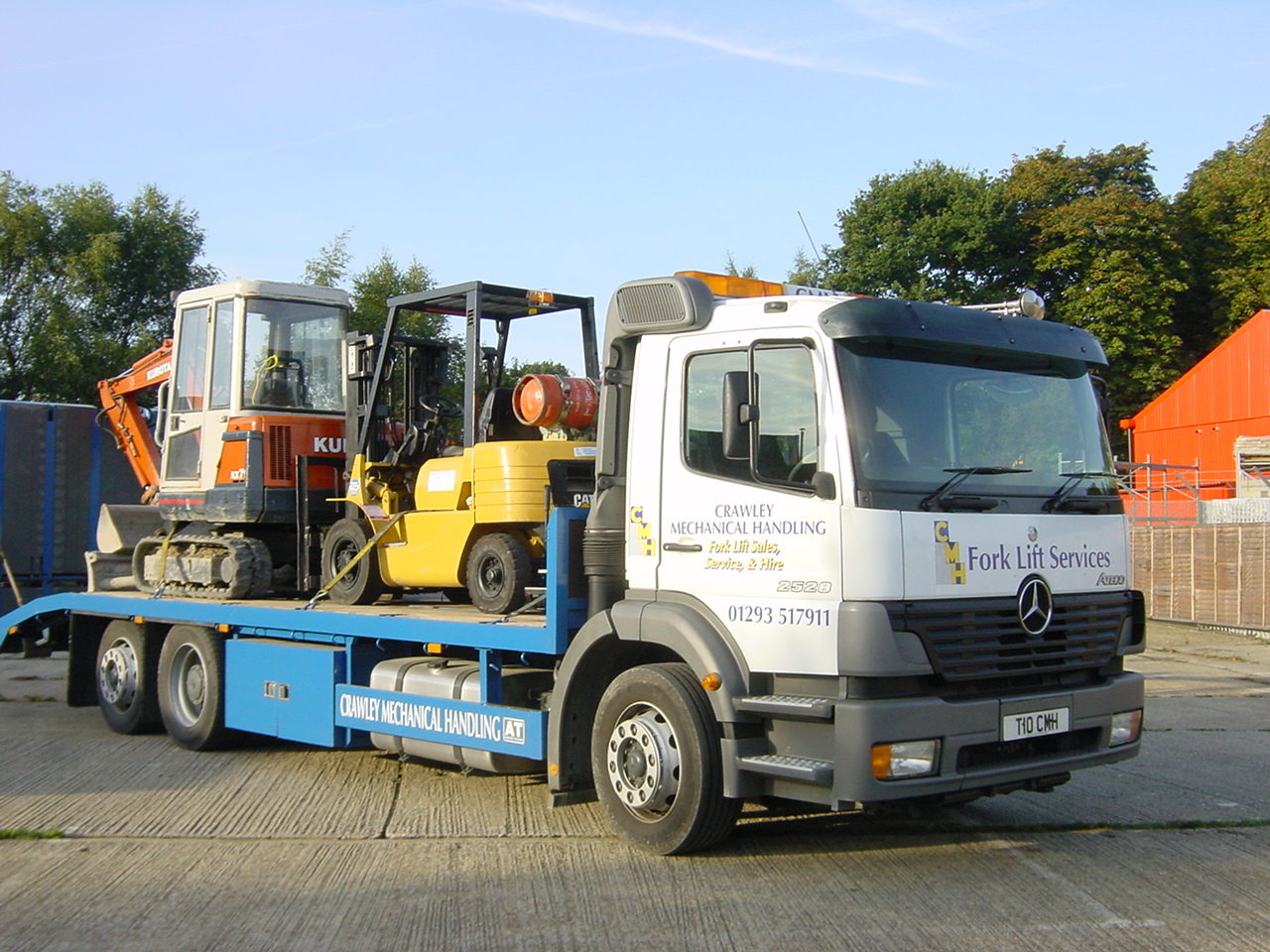 We own and operate our own purpose built lorry which enables us to respond quickly and reliably to your requests, be it a quick delivery of a hire forklift or bringing a customers truck back to our workshop for major repairs.
Our lorry has a carrying capacity of up to 14 tons and a "on board" weighing system for peace of mind regarding load weight finding when it is unknown.
We also are able move customer's equipment and goods with one of our forklifts to sites which would otherwise have no means of off loading. With the use of our lorry and forklifts we have delivered ice cream kiosks to Legoland, London Zoo, Alton Towers and even Edinburgh Zoo.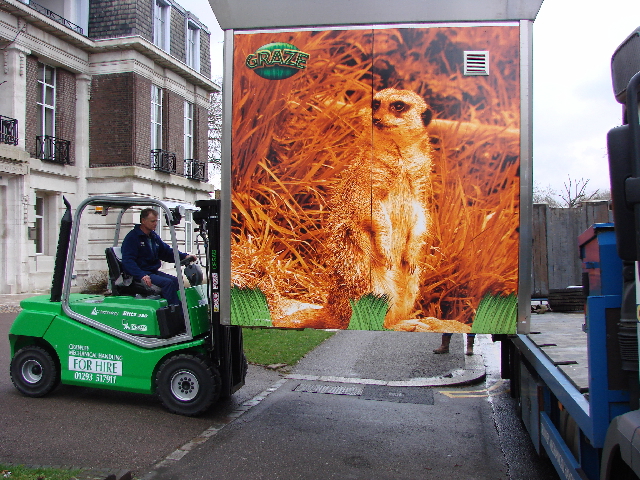 With the use of our forklift these have been placed in sites that are not accessable for crane lorries.
We have delivered mobile x-ray units to shipping ports all over the country ready for export and port security. We also deliver to airports in the U.K. for extra capacity in peek season and freight forwarders for pre-customs scans.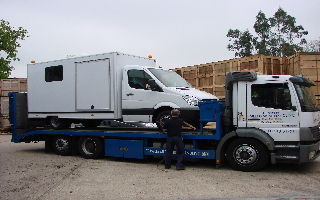 Lorry specifications
Total useable bed length - 7470 mm
With tailboard down - 5970 mm
Bed width - 2500 mm
Bed height (normal height) - 1090 mm
Min bed height - 1030 mm (front) 1015 mm (rear)
Max bed height - 1255 mm (front) 1310 mm (rear)
Max carrying capacity - 14000 kgs